Should I Buy or
Lease My Next Land Rover?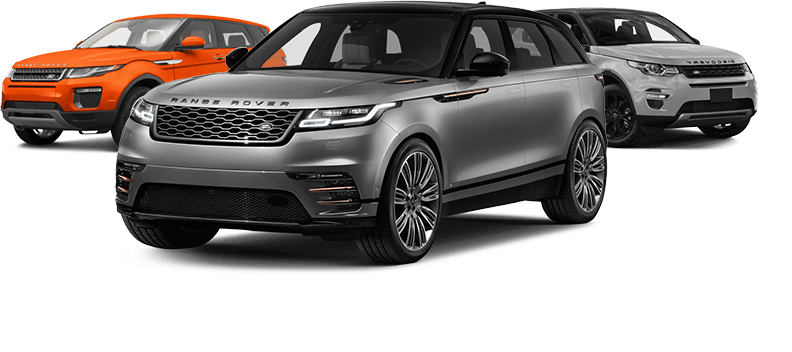 Contact Specialist
Compare Leasing and Buying Your Next Land Rover in Scarborough, ME
So you've decided to invest in a new Land Rover model with your Portland, ME area dealership? Now comes the tricky part-how do you want to pay for it? Both leasing and buying are great ways to finance a vehicle, but each is right for a different type of driver. Depending on your personal financial goals, your current budget, and your long-term driving plan, one of these choices will be preferable over the other. Let's break down some of your burning questions. Then, you can start the process near South Portland, ME.
General Benefits of Leasing a New Land Rover
Leasing a car is not an investment. It's similar to renting an apartment. You'll get to pick the model, trim level, customization, and package options you desire, and then agree to a set term length. Leasing is great for:
Those that want lower monthly payments and deposits
Those who like to update their vehicle every couple of years
Those that love to keep their thumb on the beat of the automotive industry and always drive a new car
Those who don't have long commutes, take frequent road trips, or want unlimited mileage
Those who don't want to make an investment
General Benefits of Buying a New Land Rover
Buying a new Land Rover is a large investment. You'll be applying for auto financing, making a down payment, and then slowly paying the vehicle off over an agreed amount of time. Buying is great for:
Those who want to make an investment
Those who want to own their Land Rover
Those who need or want unlimited mileage
Those who want to customize their vehicle
Those who don't want a monthly payment once their vehicle is paid off
Will I Own My Land Rover?
Buy
Yes, your Land Rover will be in your name. Once you pay off monthly payments, it's 100-percent yours.
Lease
No, with a lease, you are technically renting or borrowing the vehicle from the dealership. You'll agree to some terms and conditions in your lease agreement, and when that agreement comes to an end, you'll return your lease for something new.
What Will My Down Payment Be?
Buy
Down payments with a financing agreement can be higher than that of a lease. The higher number you can put down, the lower those monthly payments will be.
Lease
Lease down payments have a lot of variability. Sometimes there isn't one, or it's very minimal.
What Will My Monthly Payments Look Like?
Buy
Financing monthly payments are typically higher, but once you pay off the vehicle, you'll no longer pay them.
Lease
Lease payments are typically less than financing payments.
Will I have a Mileage Limit?
Buy
No. Drive as far and long as you like.
Lease
Yes, most lease agreements come with a mileage limit, but these limits are variable and can be adjusted before your lease begins to adhere best to your specific lifestyle.
Can I Customize My Model?
Buy
Yes, the Land Rover you purchased is yours-customize it how you see fit.
Lease
No, you cannot change your model's appearance with a lease.
How Does Maintenance Work?
Buy
You will not be required to come to service appointments, though once your warranty has ended, the price of service appointments may increase.
Lease
You are contractually obligated to come to specific maintenance appointments, but if anything goes wrong, you'll be under warranty for the duration of time you drive your Land Rover.
Start shopping the new inventory at our dealership near Westbrook, ME, to get shopping today. Don't see what you're looking for there? Consider a used car. Finally decided how you want to finance your model? Get started with our team today minutes from Old Orchard Beach, ME.
Ownership
Buy
The vehicle is in your name, and once you have fulfilled all terms of your financial agreement, the Land Rover is yours to own!
Lease
You are subject to specific terms outlined in your lease agreement. Upon the end of the lease, you will have the option to purchase the Land Rover, trade it in to lease a new car or turn it in.
---
Down Payment
Buy
The down payment can often be higher than leasing.
Lease
Down payments certainly vary, but leasing is generally less expensive than buying.
---
Mileage Limits
Buy
You hold no contractual obligations to keep your mileage to a certain limit.
Lease
Mileage limits are set in your agreement, based on factors like your lifestyle and commute. Charges may apply if you exceed these limits before the lease is over. Learn more about your Land Rover lease return options.
---
Maintenance/Customization
Buy
The vehicle is yours to customize at will, and you can choose to have maintenance done at your discretion.
Lease
Per your agreement, you will often be required to adhere to certain maintenance requirements, and you can't make changes to the vehicle's appearance.
---
Monthly Payments
Buy
Monthly payments are often higher than they are with leasing, but you will own the Land Rover at the end of your term.
Lease
Monthly payments are typically lower than buying and can occasionally come with added benefits.
---
View Lease Specials
View Inventory