Should I Buy or
Lease My Next Land Rover?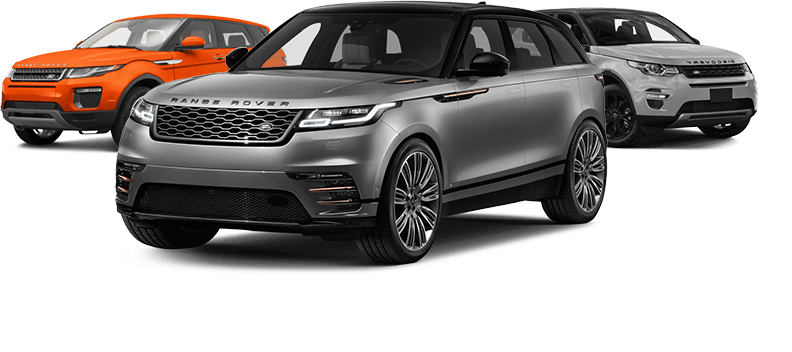 Contact Specialist
Buying vs. Leasing a New Land Rover in Scarborough, ME
Acquiring a new car is one of the biggest decisions you'll make in any given fiscal year, so you want to make sure you're doing what's right for your budget and lifestyle at the time. Even if you're already a Land Rover lover on the lookout for a brand-new model to take home, whether you should buy or lease this vehicle is an important question to ask. If you're having trouble coming up with the right answer, an expert team of financing gurus is fully equipped to guide you through the process at our Land Rover dealership in Scarborough, ME. We'll go over all the important details with you and by the end of the conversation, we'll have found the ideal solution for your unique financial situation.
Once you've researched and found the perfect Land Rover for you, schedule a time to visit our dealership and take it for a test-drive. After you get behind the wheel, our financing team will present a plan of action for bringing your new Land Rover home. Everyone's budget and daily routine varies, so learning the differences between buying vs. leasing a Land Rover is a helpful tool for making a final decision. When it comes to specifications of down payments, monthly payments, ownership and more, you'll want to figure out the solution that best adheres to your individual lifestyle. Do you have a long commute that could possibly violate the contractual mileage limits of leasing? Does your budget allow you to afford the slightly higher monthly payments that come with buying? These are the questions to ask, and our team of experts is here to provide the answers.
Once you are confident in your decision, you can drive away with a brand-new Land Rover that won't bust your bank account. That's the intended goal and personal philosophy held by our dedicated crew of financing specialists, and we can't wait to serve you at Land Rover Scarborough. See you soon!
Ownership
Buy
The vehicle is in your name, and once you have fulfilled all terms of your financial agreement, the Land Rover is yours to own!
Lease
You are subject to specific terms outlined in your lease agreement. Upon the end of the lease, you will have the option to purchase the Land Rover, trade it in to lease a new car or turn it in.
---
Down Payment
Buy
The down payment can often be higher than leasing.
Lease
Down payments certainly vary, but leasing is generally less expensive than buying.
---
Mileage Limits
Buy
You hold no contractual obligations to keep your mileage to a certain limit.
Lease
Mileage limits are set in your agreement, based on factors like your lifestyle and commute. Charges may apply if you exceed these limits before the lease is over. Learn more about your Land Rover lease return options.
---
Maintenance/Customization
Buy
The vehicle is yours to customize at will, and you can choose to have maintenance done at your discretion.
Lease
Per your agreement, you will often be required to adhere to certain maintenance requirements, and you can't make changes to the vehicle's appearance.
---
Monthly Payments
Buy
Monthly payments are often higher than they are with leasing, but you will own the Land Rover at the end of your term.
Lease
Monthly payments are typically lower than buying and can occasionally come with added benefits.
---
View Lease Specials
View Inventory